TOPICS
Why isn't the tuna in the logo swimming?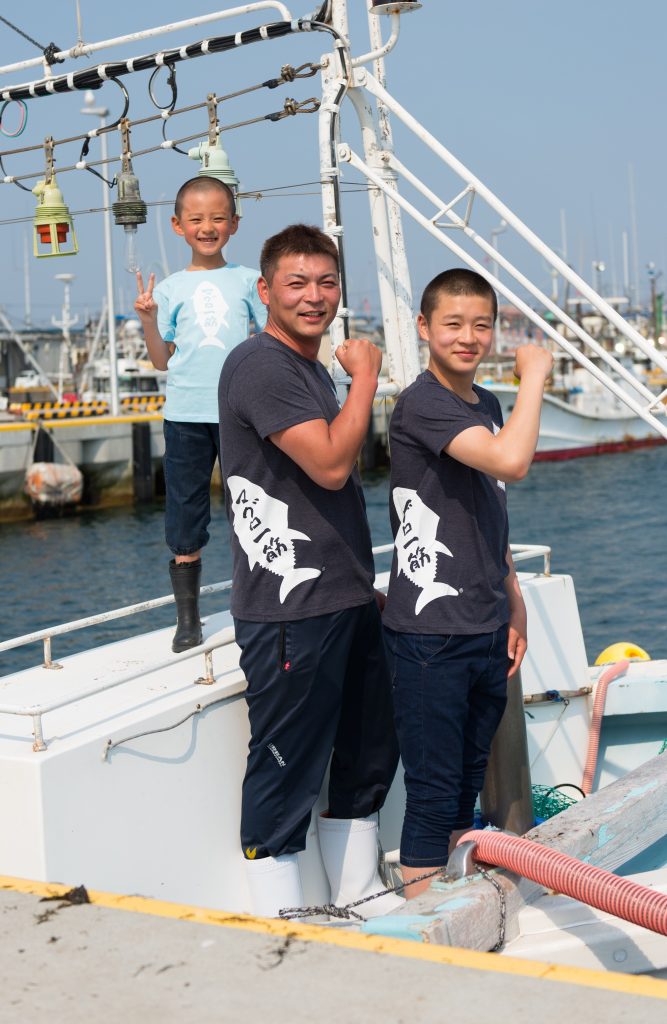 We are often asked, Why is the tuna in the "Maguro Hitosuji(Tuna Devotion)" logo vertical, even though tuna swim horizontally? Because this is a town swarming with tuna fishermen. Even pictures drawn by the children of Oma depict tuna as caught from above rather than swimming horizontally. The fishermen face nature and face themselves, and never give up. We are developing various products under the "Maguro Hitosuji" brand that embody the pride and passion of Oma's fishermen.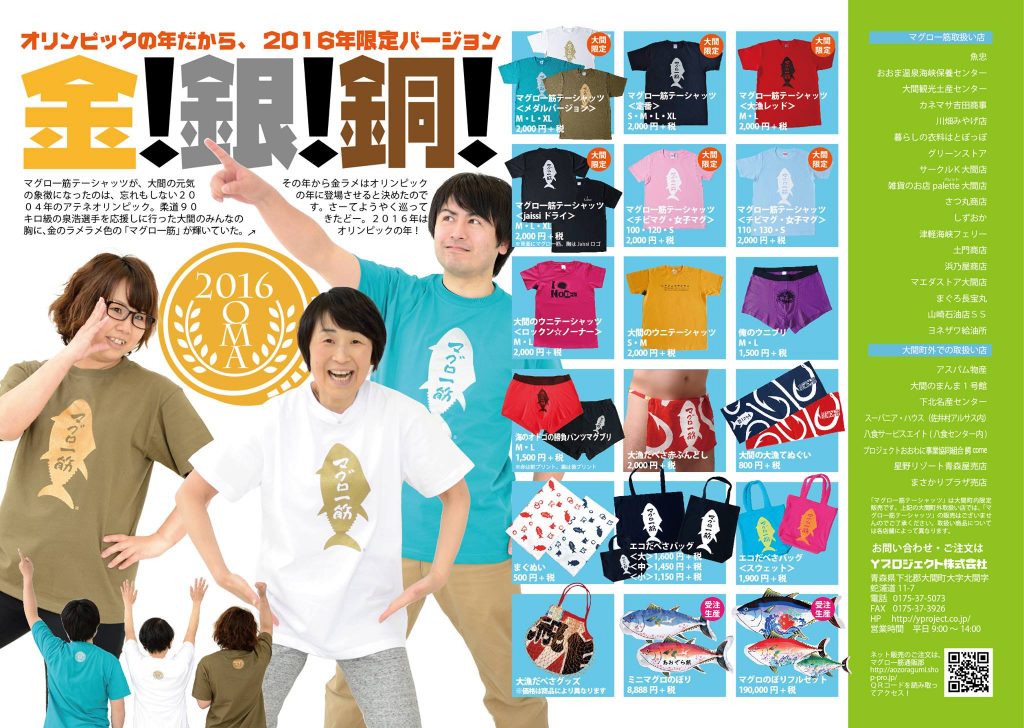 The "Maguro Hitosuji" t-shirts were exposed to the media during the 2004 Athens Olympics. Hiroshi Izumi, who comes from Oma, represented Japan in the 90kg judo competition. At that time, 15 people from Oma traveled to Athens and all wore Maguro Hitosuji t-shirts in support. This group of supports attracted attention when they were featured on television with the comment, "The group of supporters from Oma are wearing tuna t-shirts!" Izumi's father, who was there cheering, received even greater attention due to the fact that he himself was a tuna fisherman. The story was even picked up by TV talk shows, and the t-shirts became an unexpected big hit. Since then, Maguro Hitosuji t-shirts have become a symbol of Oma's vitality.